February 27
Dr. Lisa Marie Malischke, Professor of Anthropology at Mercyhurst University, Eire, Pennsylvania, presented at the Southern Cultural Heritage Center about her dissertation on French Fort Saint Pierre. Dr. Malischke's research synthesizes all the earlier historic and archaeological work at the fort, some of which had not been previously published. Her thorough research develops new interpretations on the culture and life ways of this important French and Indian Period National Historic Landmark.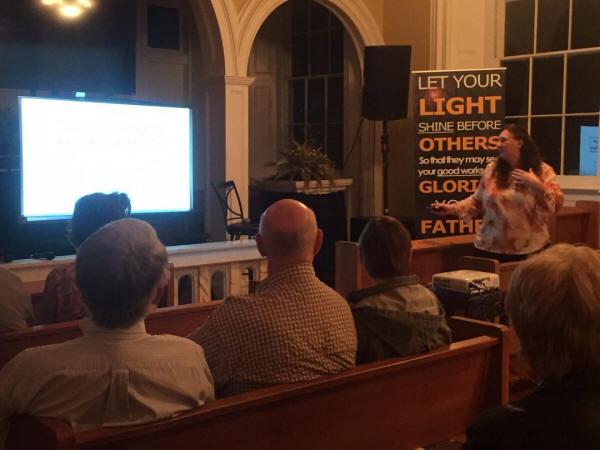 Wednesday May 22 at 10 am.
There will be a coordination meeting on site. Representatives from AmeriCorps volunteers. the Mississippi Archaeological Association, Danny Harrelson, Dr. Dwain Butler, and Dr. Briuer will attend.

Monday, 27 May
Concert in the National Military Park by the Mississippi Symphony Orchestra, under the direction of Mr. Crafton Beck, will present a musical program that includes music composed by Georg Philip Telemann, who was commissioned in 1720 by the Frankfurt Stock Exchange to write music that advertised investment opportunities in the new but ultimately ill-fated French Gulf Coast Colonies. Fort Saint Pierre was a failed example of this speculation scheme.

Thursday evening, 13 June, 7 p.m.
2019 Mr. James Barnett, retired Director of the Mississippi Department of Archive and History, Museum of the Grand Village in Natchez and author with a special research interest in Mississippi Indians, will present at the Southern Cultural Heritage Center, throwing light on the Indian side of the Fort Saint Pierre story, especially the complex interaction of Native American groups and the Europeans of the Gulf Coast colonies.

Thursday evening, July 11, 7 p.m.
Mrs. Gail Buzhardt, retired teacher, author and historian with special research interest in the French Gulf Coast colonies, will present at the Southern Cultural Heritage Center, Vicksburg on the social, political, and economic factors of the Fort Saint Pierre story.